Philip K. Dick's book Collection - A redesigned series
Como parte de la asignatura de "Productos Editoriales", tuve que realizar el diseño de una colección de libros. Como soy un gran fan de la Ciencia Ficción, elegí a Phillip K. Dick y su extensa obra para el proyecto.
I used some anatomical imagery from several books of 
Jules Germain Cloquet
 to illustrate each cover. Each cover has a different meaning, based on the illustrations from the book.
Utilicé imágenes de varios libros de anatomía de Jules Germain Cloquet, para ilustrar cada portada y contraportada.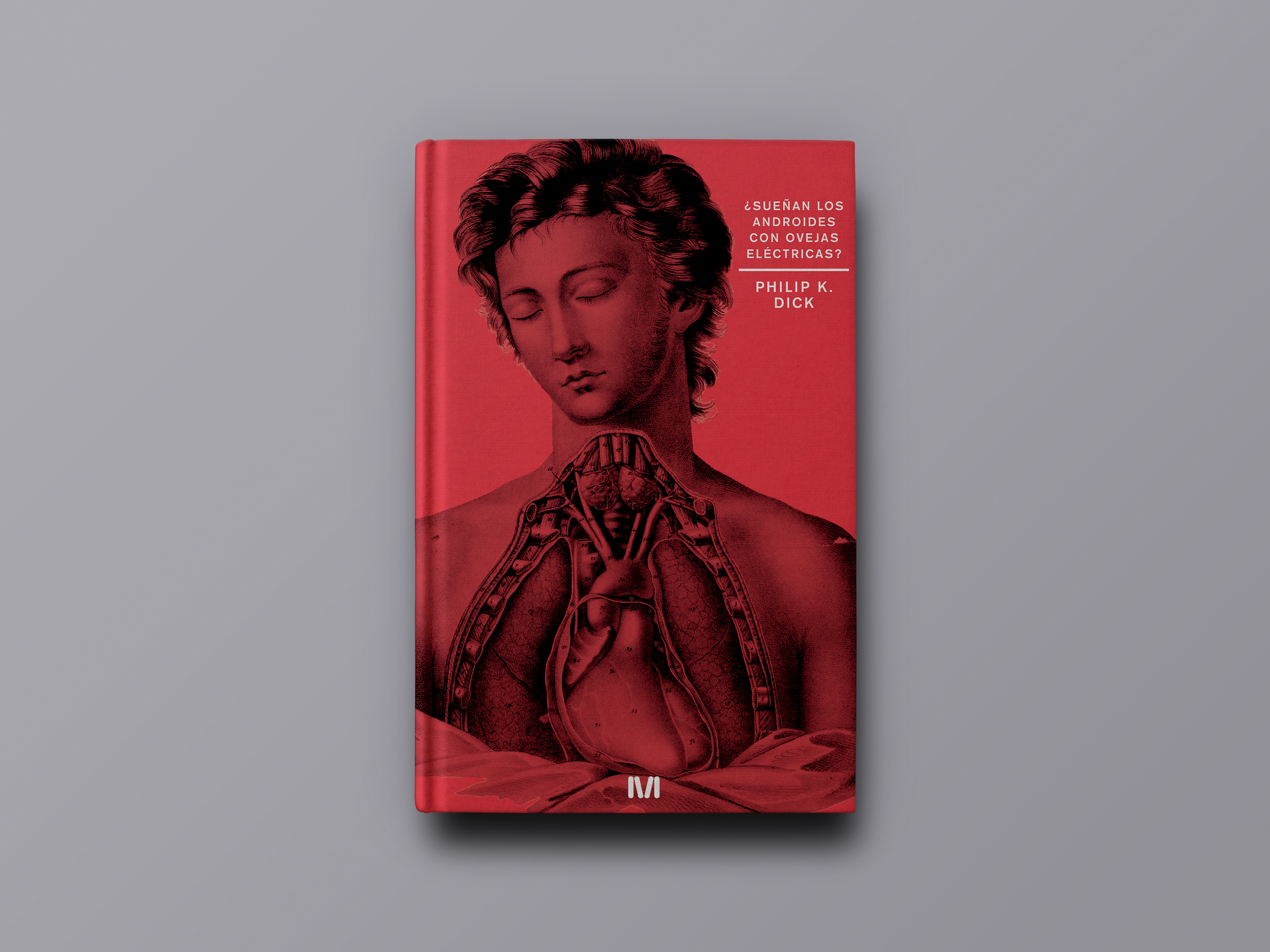 Do Androids Dream of Electric Sheep?
 is the piece that turned Blade Runner to life. Since the book discloses the relationships between humans and androids, I took an illustration of a human body showing its insides. 
¿Sueñan los androides con ovejas eléctricas? es la obra que llevó a Blade Runner a la vida. El libro habla sobre las relaciones entre los humanos y los androides.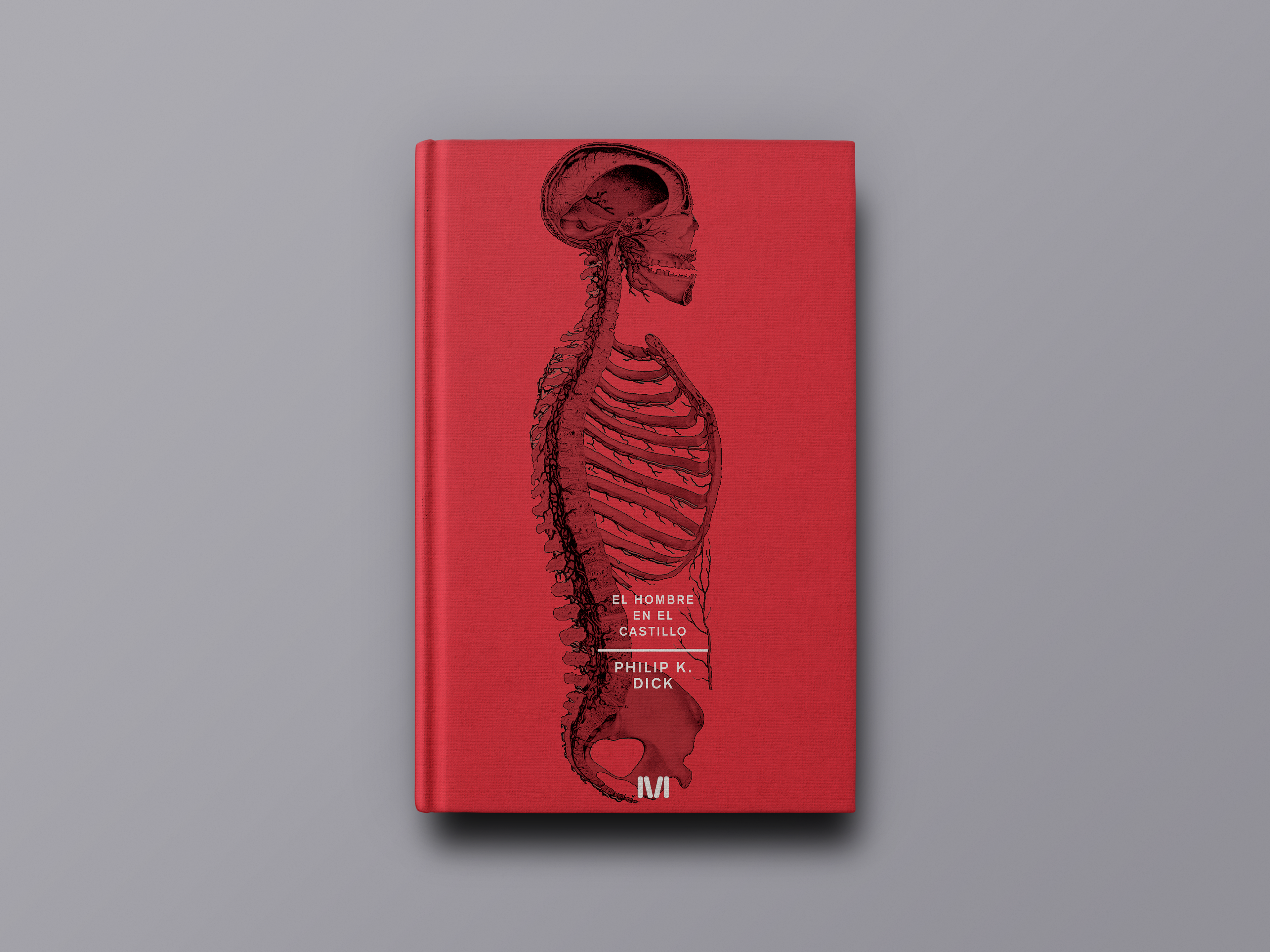 The Man in the High Castle
 talks about a dystopic future where Germany and Japan won the Second World War and the US is distributed among those two countries. Based on that premise, I took an illustration of a skeleton. Germany would be represented by the spine, whereas Japan would be the skull. The Back cover has a fist, meaning the resistance from the US and it's inhabitants.
El hombre en el castillo habla sobre un futuro distópico donde Japón y Alemania ganarían la Segunda guerra Mundial, a la vez que se reparten el territorio de Estados Unidos. La columna vertebral simboliza a Alemania, mientras que el cráneo se refiere a Japón. La contraportada posee una ilustración de un puño, haciendo referencia a la resistencia.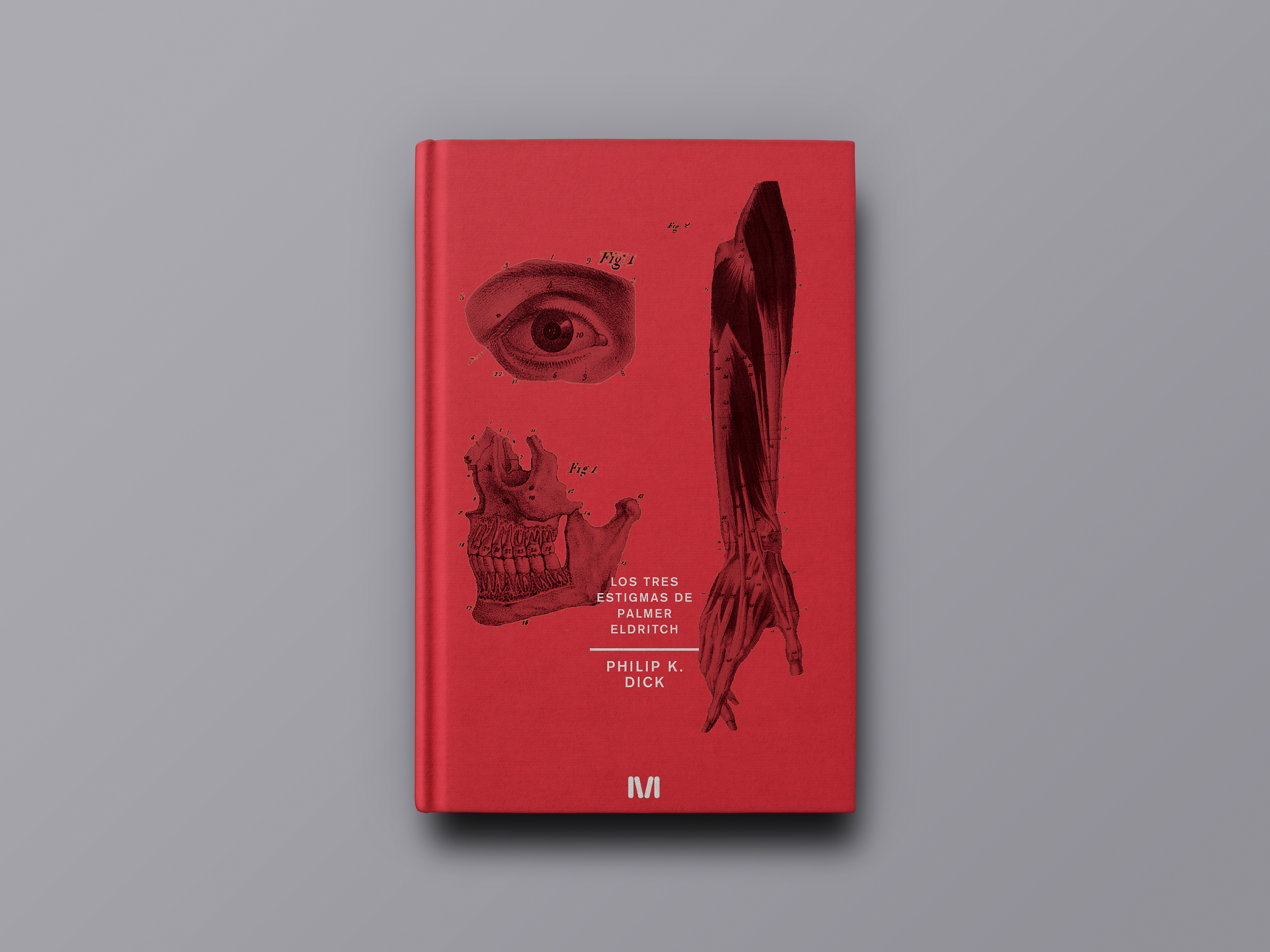 Last but not least, 
The Three Stigmata of Palmer Eldritch
. Palmer Eldritch is an entrepreneur that suffered an accident in his ship whilst travelling the Solar System. Due to those injuries, he had to replace his eye, teeth and arm with a robotic prosthetics.
Por último, Los tres estigmas de Palmer Eldritch. Palmer Eldrith es un empresario que tiene un accidente en su nave mientras viaja por el Sistema Solar. Fruto de dicho accidente tiene que incluir varias prótesis, entre ellas un ojo, varios dientes y su brazo.
Since it is a collector edition, the layout should have a distinctive value. Hence why the first page of each chapter would be tinted in red.
Como es una edición coleccionista, la maquinación interior posee valores que la hacen única, como la primera hoja de cada capítulo en color rojo.
Since this was a "luxurious collection", made only for collectors, the packaging should have the same style. The book is covered in red linen, with an imprint of the illustrations. Author, title and logo would be made of a die cutting. Each book would come with it's own box, preserving then the linen, as well as a faux-cover, made from plastic.
Respecto al packaging, el libro estaría forrado en lino rojo, con una impresión de las ilustraciones. Cada titulo y logotipo estaría realizado en troquelado. A su vez, posee una "Cover" falsa para protegerlo de agentes externos, al igual que una caja exclusiva para cada libro.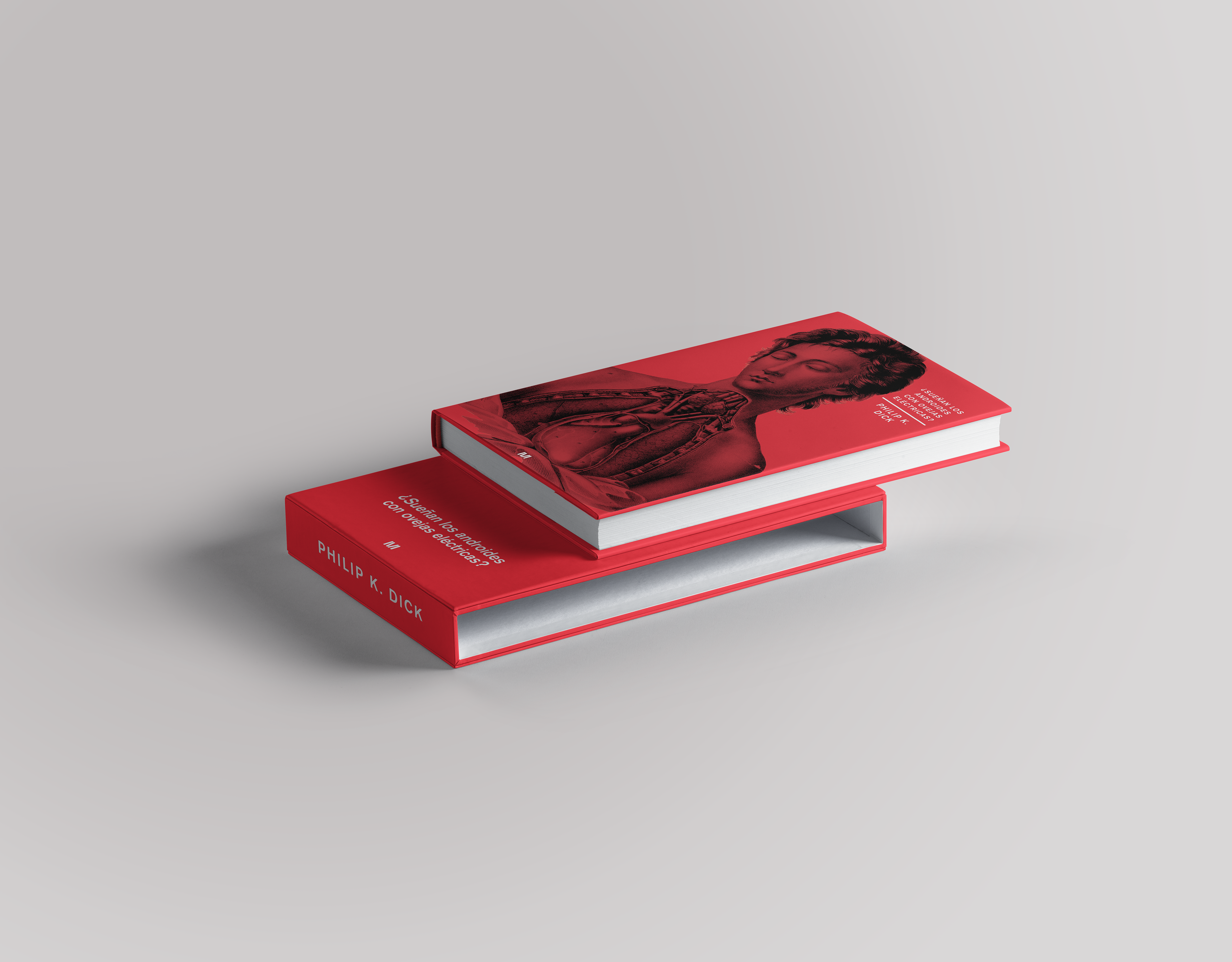 That's it! Hope you liked this project as much as I liked doing it! Please click that fancy like button below if you really liked this, and share with your colleagues and friends! Have a wonderful day!